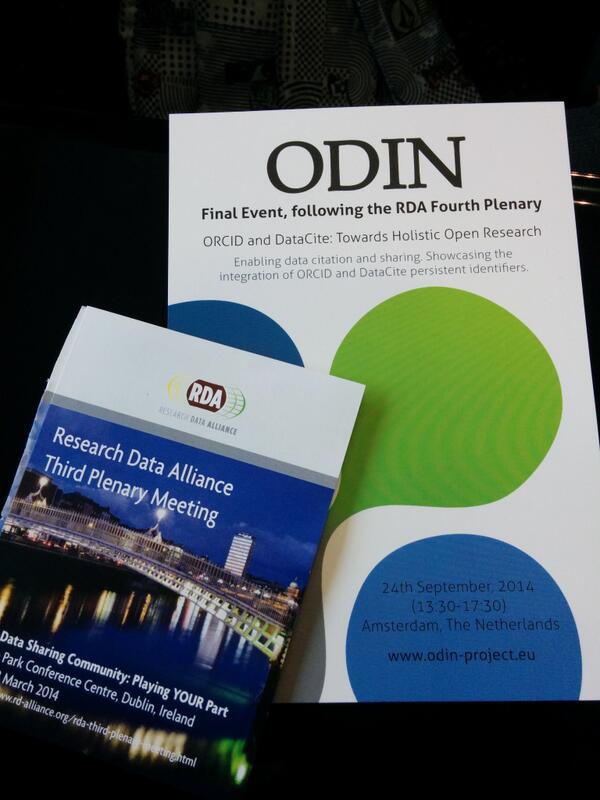 Many of our partners are present at the Research Data Alliance Third Plenary (RDA) that happens right now in Dublin. We also announced our final event, which will take place right after the fourth RDA plenary in September in Amsterdam.
ODIN's Final Event, 24th September 2014
If you are around, come and see the ODIN poster. Artemis Lavasa charted a data management workflow within a digital library in High-Energy Physics. We are currently working on comparing this with Humanities and Social Sciences and many other disciplines. We pay particular attention to persistent identifiers and their role during the process.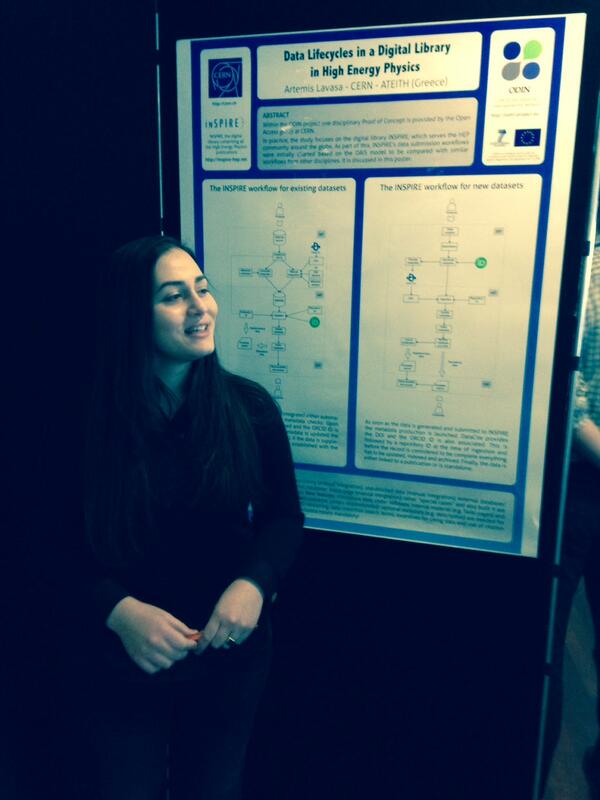 If you have similar experiences in your discipline, feel free to mail us and share your workflows. We are happy to include as many points of view as possible.
In any case, stay tuned for our reports that are due this summer!
See you at RDA!